For proper use of this site, you need to enable javascript in your browser!
#21-30
Now, we're getting to the point of some true stand outs. It's like splitting hairs to rank all of these amazing games from 2017.
#31-40
Moving on up. The games keep getting better as we reveal the next ten in our reverse countdown to game of the year.
#41-50
The top 50 begins with the unveiling of numbers 41 to 50 on the list. When you see some great games this far down the list, you can't help but be excited for what's to come.
Play cards at the right time to open doors and avoid nightmares.
Onirim challenges your ability to strategize the usage of different colored and symboled cards. Your goal is open the colored doors either with using rare keys, or playing three of the same colored cards in a row with alternating symbols. It takes patience to balance when to use your hand of five cards, especially when nightmare cards pop up to try to zap you're whole hand.
The biggest difference between the two can be summed up with one word, variety.
Animal Crossing is finally available on your mobile device. Was it worth the wait?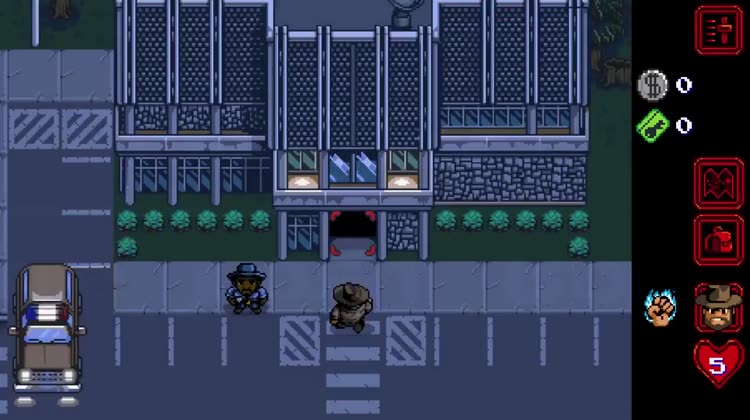 The game that only gets stranger
There's more strange things happening in Hawkins, Indiana. Can you defeat the monsters lurking about in this quiet town before Stranger Things 2 comes out on Netflix?
Blocks fly in from all around, and you need to place them on the character at the center of the screen,
A game truly made for touch as you need to drag together incoming blocks to continue to grow the main character. You can grab multiple blocks at once, and deal with a constant supply of good and bad blocks floating around. There are also special tiles to help you continue to grow, and counteract the increased difficulty with each new level.
The makers of Blek have a new path drawing puzzler for you.
FROST is a gorgeous puzzle game that's all about guiding spirits to their home worlds.
The Guides launched back in 2015, and now there's a sequel for more intriguing puzzles.
The sequel to The Guides maintains the peculiar puzzle is with a series of challenging and varied puzzles. The game uses all kinds of different mechanics to test your wit. There's also subtle overarching intrigue to wrap around this enigma.
A 3D puzzle adventure with two timelines for the same scene.
Embark on a 3D puzzle adventure game that spans two generations. Play as the father trying to figure out the path forward through desert landscapes. Then, flip time to play as the sun to move through sequences changed by the passage of time. Each chapter introduces a new puzzle mechanic to contend with in this gorgeous game.
Go Go turn based combat adventure.
A game inspired by the Power Rangers that gives you both control of a TV show as well as turn based tactical strategy combat. You can cast actors, upgrade your studio, and improve sets. Then, it's time for action with turn based combat with your five power ranger inspired characters.
Ride a dragon to cause as much destruction as possible.
Jump into a mechanical dragon and get ready to dive into zombie-infested worlds and take them out in this challenging auto-runner arcade game.